ValoLeague is the first-ever Active eSports League for mixed reality climbing walls and trampolines. If you love sports and gaming, we've got you covered. Train, have fun and compete globally with and against fellow players, from your local park or gym. Save your finest tricks, share your best sports videos, follow your scores & friends. New challenges are rolling out every season. Join, compete and win awesome prizes!
Be a superhero and become a global champion of ValoLeague.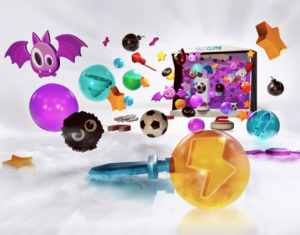 Season 8 ends in August 2023!
You may need a new sweatband! During every season it's your chance to compete and win awesome prizes. Play as many times as you want but make sure you are at the top of the scoreboard at the end of the season to win! It does not stop there, new challenges are rolling out every season.
Closest league location near you?
Do you want to join ValoLeague?
Those games will get your heart rate up. And the best thing is that you improve by playing while having fun. If you feel like resting in between games, you can sit down and check the complete set of game-specific rules, and scoring methods by reading our Official League Rules. We know trampolines and climbing walls that use ValoClimb and ValoJump may have different sizes and vary in difficulty level. However, we want to offer the competitions to everyone to have fun. In future we assign locations with identical sports equipment facilities.
Check the map to find your nearest ValoLeague location, or just visit them all! We love to use every opportunity to visit any and every location, but before you pack your gear note that the ValoLeague locations may vary from season to season. Please contact your preferred location to verify that they offer the ValoLeague competitions for the current season.
Download ValoApp to join competitions and save all your game and sports videos. Share your best moves with friends and follow the leaderboard to defend your position.